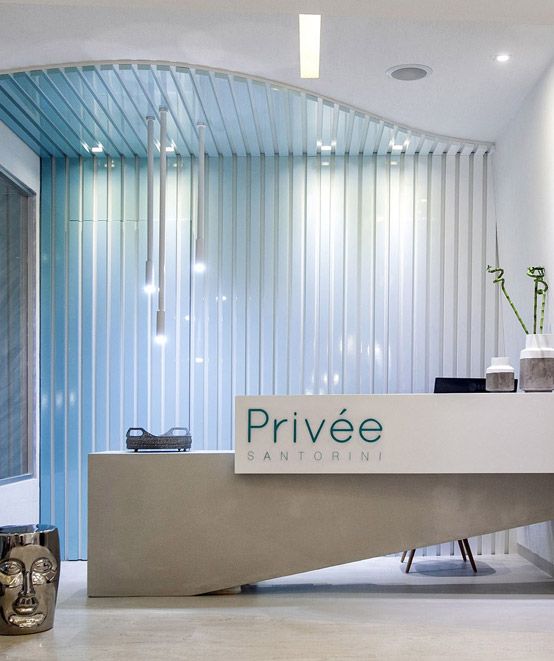 Our Story Behind The Luxury Hotel
Privee Santorini is a brand new hotel which opened in May 2015 in the village of Perissa. The striking, unique decoration of the hotel offers guests a sense of inimitable relaxation and tranquility. The stone-built premises, which combine modern and traditional elements, the fine artworks decorating the walls and above all the hospitable service of our staff make our hotel an ideal destination for an unforgettable holiday in Santorini.
Constructed in 2015, in discreet luxury, elegance, and in perfect harmony with the traditional Cycladic landscape, Privee Santorini stands out, combining magnificent panoramic views with exclusive privacy. The Aegean Sea, endless blue sky, and breathtaking views will become the best memories of the dreamiest holidays.
INSPIRED BY THE PRINCIPLES OF MINDFULNESS
to imprint the memories of your wedding!
Discovering the paths of wine in Santorini
The cultivation of vines in Santorini dates back thousands of years to 17th century B.C., as testified by the findings during the excavations of the prehistoric city of Akrotiri.
Getting close to the legend of the Lost City of Atlantis
Santorini, together with the islands of Therasia and Aspronisi, are the remnants of the volcanic island Strongyle.
Every Hotel Corner has a luxury touch
Η διοργάνωση που από την πρώτη κιόλας χρονιά