Get 15% off now and book later! Just tell us you are interested now and we will offer you the discount when you are ready to proceed to your booking.
15% off. Just waiting for you.
See your ideal holiday come to life with this limited time offer. Claim your discount by completing the form below and get a hold of the 15% for your future booking of a Premium Double room in Privee Santorini. No payment commitment, just say you want it by the 30th of May and we 'll make sure you get it anytime you want to redeem it.
There's no time like the present.
The rooms feature a comfortable bath with a shower and complimentary bath products, as well as a private balcony with a small table and chairs. Our premium doubles have a double bed and can accommodate up to two adults. The rooms naturally have independent air conditioning.
Privee Santorini is a brand new hotel which opened in May 2015 in the village of Perissa. The striking, unique decoration of the hotel offers guests a sense of inimitable relaxation and tranquility.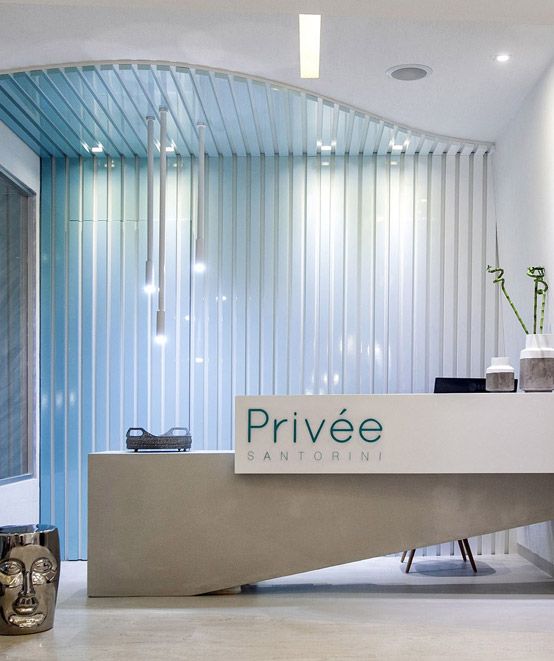 The stone-built premises, which combine modern and traditional elements, the fine artworks decorating the walls and above all the hospitable service of our staff make our hotel an ideal destination for an unforgettable holiday in Santorini.
Our hotel features 11 rooms — 1 suite, 1 superior deluxe with a small living room, 2 two-storey studios with fully equipped kitchen, 3 deluxe doubles, 2 comfort doubles and 2 premier doubles with 2 single beds – all of them noted for their exquisite aesthetic and luxury, Cycladic character and minimalist decor. The hotel has a swimming pool and a bar-restaurant, where guests can taste our inspired culinary creations. We also provide comprehensive wedding reception services, with exceptional catering choices, original decorations, ambient lighting etc., which guarantee a memorable wedding experience.